Almost there! Let's finish up.
caution
Take your time here. If the 3D-printed parts aren't fitting well together, don't force them -- you may accidentally break something. Instead, check for leftover support material that needs to be removed and gently carve it away with a utility knife.
Steps
Affix PCB

Add keys

Place mounting rail onto PCB, aligning its holes to the screw holes below.

Finish enclosure
All Done!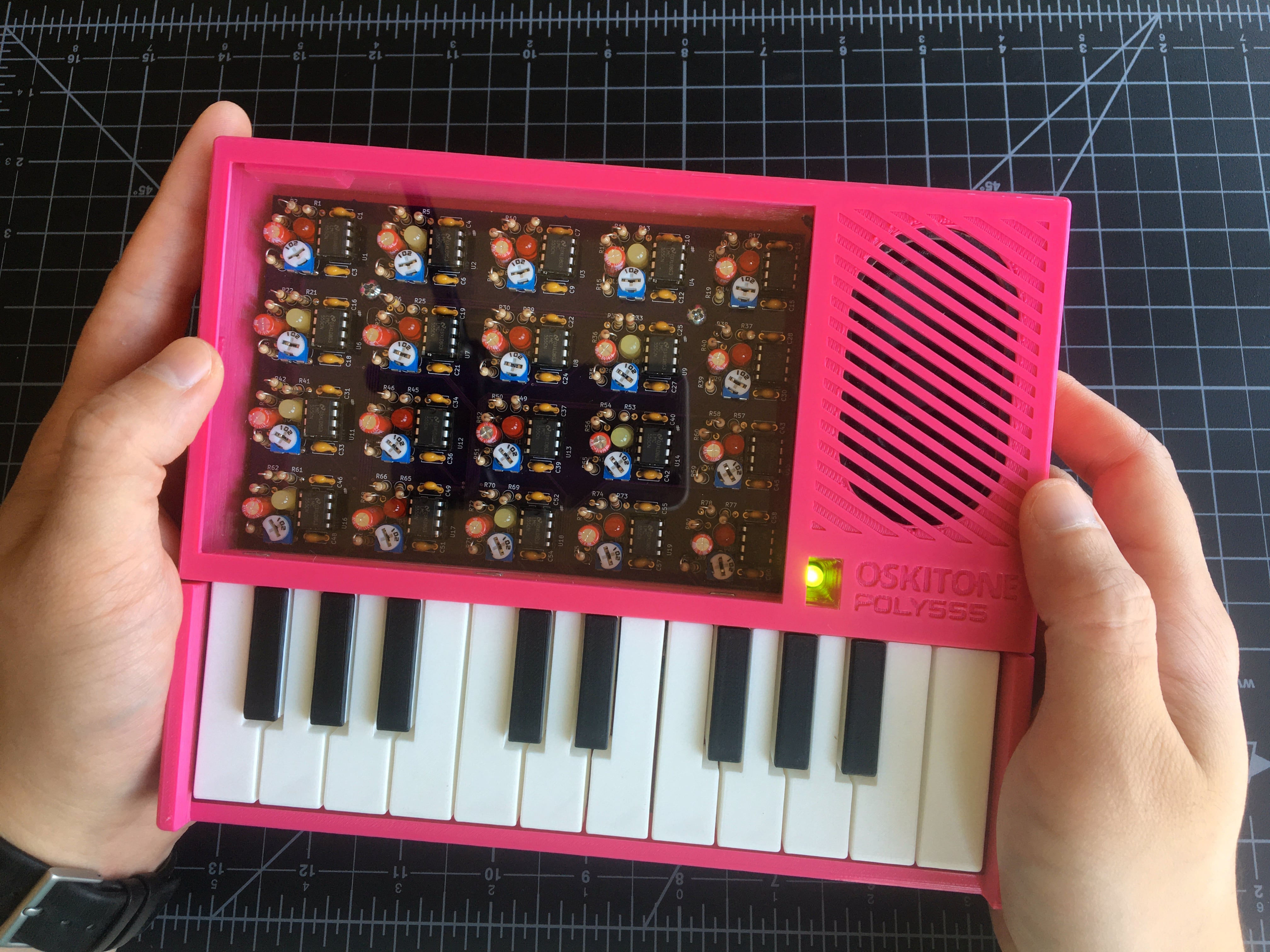 You're done!!
Take a selfie with your brand new and very incredible POLY555 synthesizer. Feel good! You're the best!!
Feedback
When you can, please let me know how it went for you:
What did you like? Did you have fun?!
Not including printing time, about how long did it take?
Were there any parts missing or damaged?
Any problems encountered with the instructions?
Is there anything you'd change about the POLY555 itself?
I act and rely on customers' feedback to make future kits even better. Thank you so much!